Good habits develop early.
If we can teach kids about water conservation early on in their lives, there's a higher chance that they'll be able to keep sustainable habits.
While researching the flow of a child's life, the use of apps and technology became apparent, and it occurred to me that the best way to teach a child about water, is to involve the lesson in an every-day activity, such as brushing teeth.  
After thorough research in the market for tooth-brushing apps, Chomper Chums by United Concordia Dental stood out because the purpose of the app is help children to develop good oral wellness habits at an early age that will last a lifetime. These include brushing for the recommended time period of two minutes, twice per day, as well as flossing and rinsing. To engage children while they brush and learn, the app introduces three fun, friendly and lovable animal characters, and with whom they interact each time they brush. Characters include a lion, horse and alligator – all of which help the child to learn how to brush properly.
Chomper Chums posted as the ideal app to re-design to include lessons on water conservation.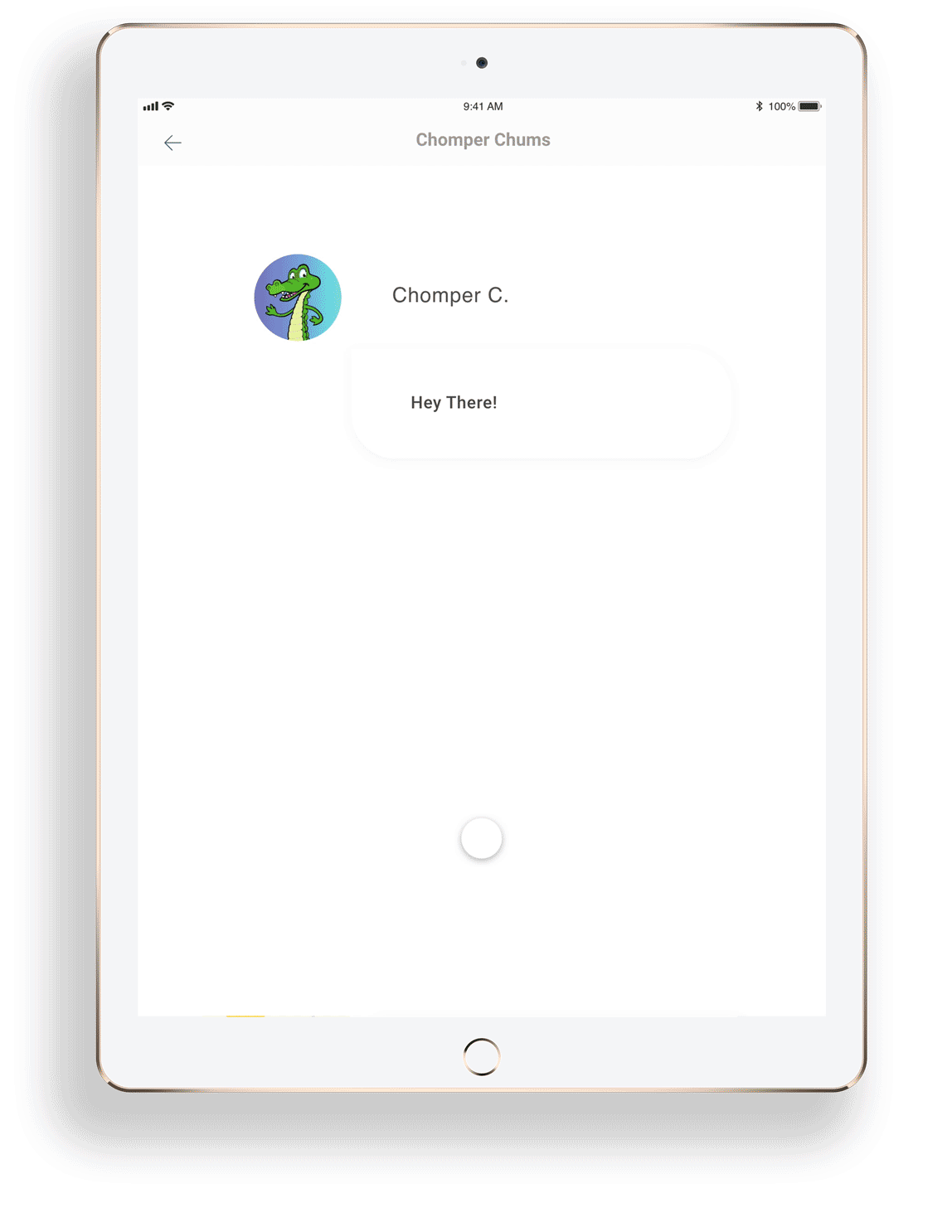 Features of the Re-Design
- Water Conservation Center
- Oral-Hygiene-Themed Marketplace
- Water Conservation Center
- Branding and Graphics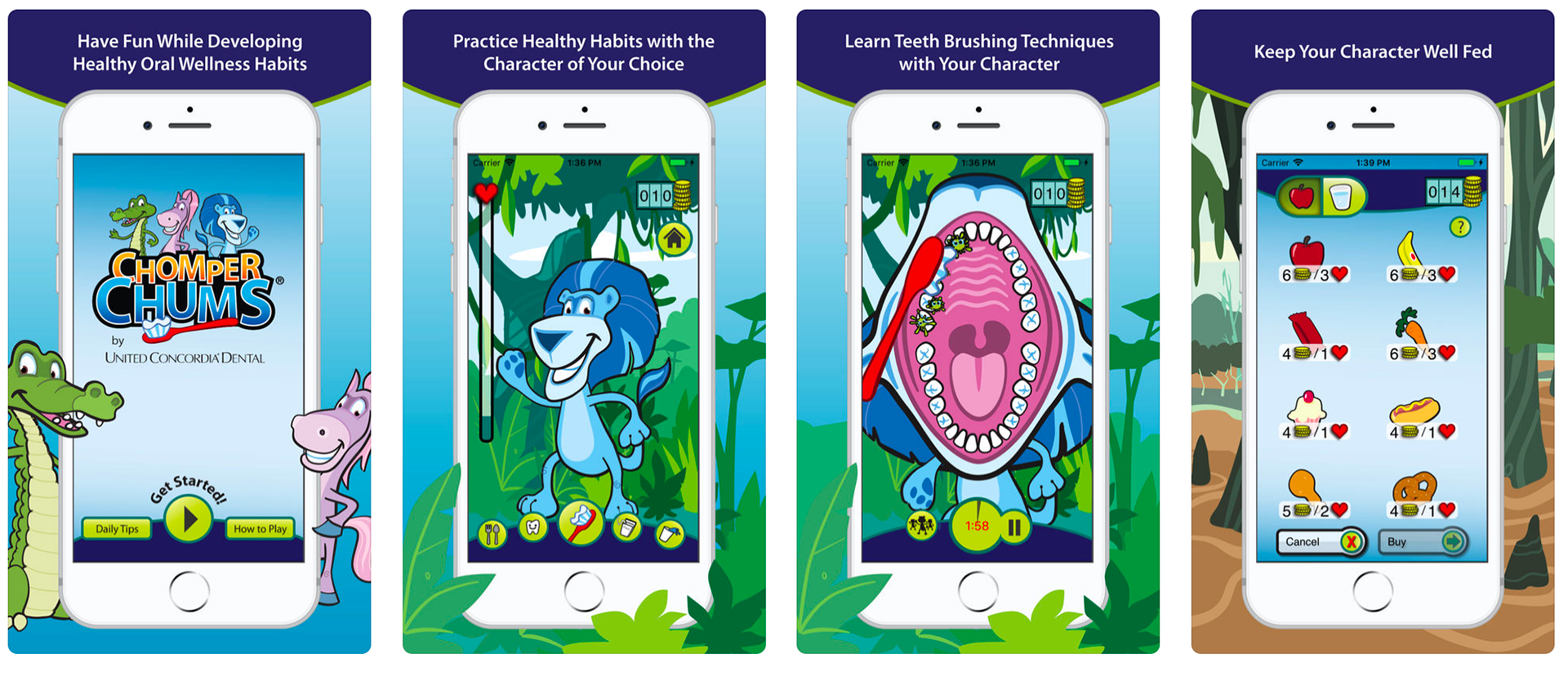 ● There is a blatant overuse of water in U.S.
● Most of that water is wasted down the drain.
● The most common chores such as brushing your teeth and taking a shower is using a lot more water than it should.
- Americans now use
127%
more water than in 1950.
- 
95%
of the water entering our homes goes down the drain.
Finding a way to
keep individuals aware
and focused on what they are doing while using water will help them understand their water use.
A combination of entertainment with subtle reminders of turning on or off the water will help the person stay focused while being aware of their water use.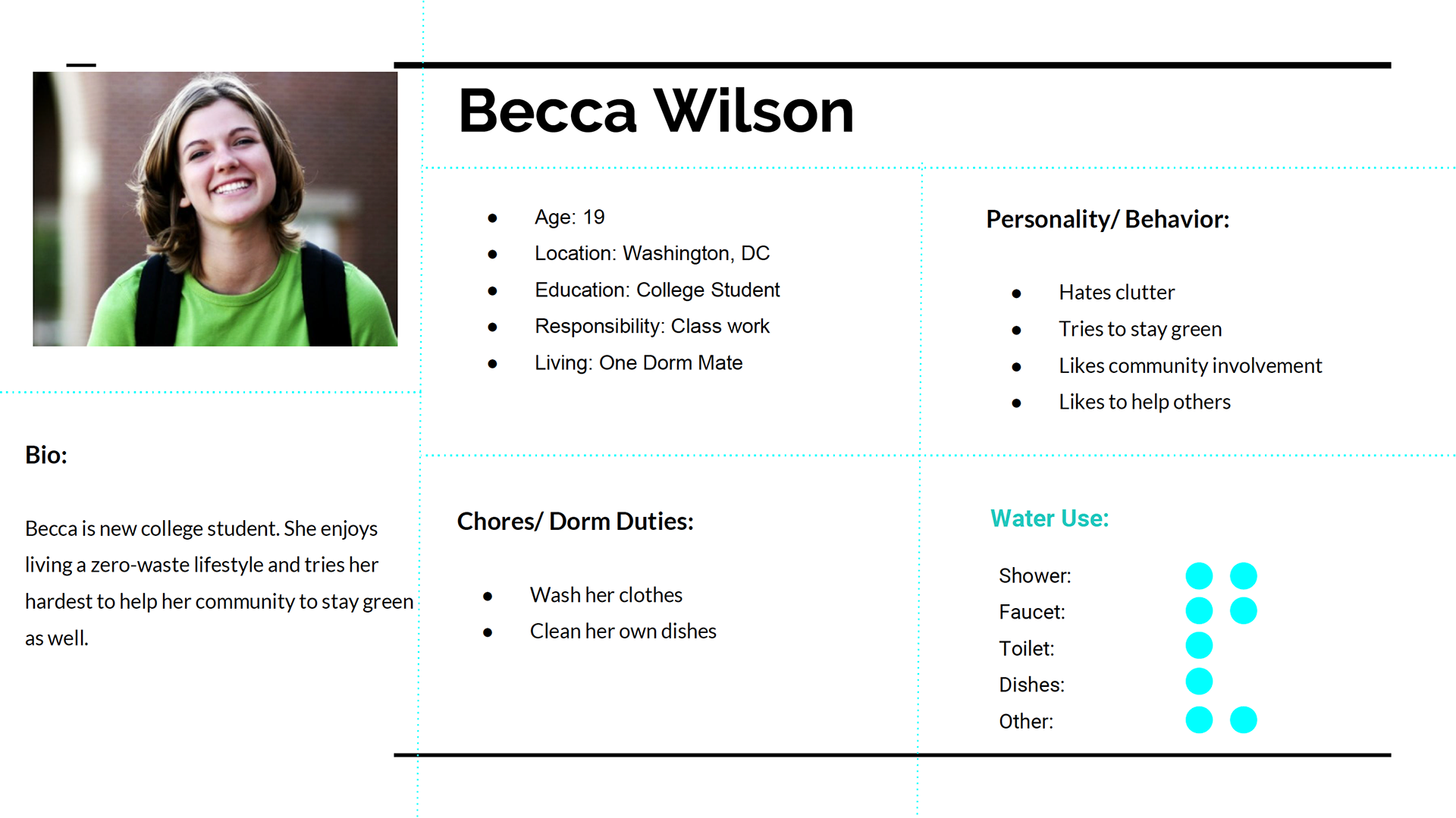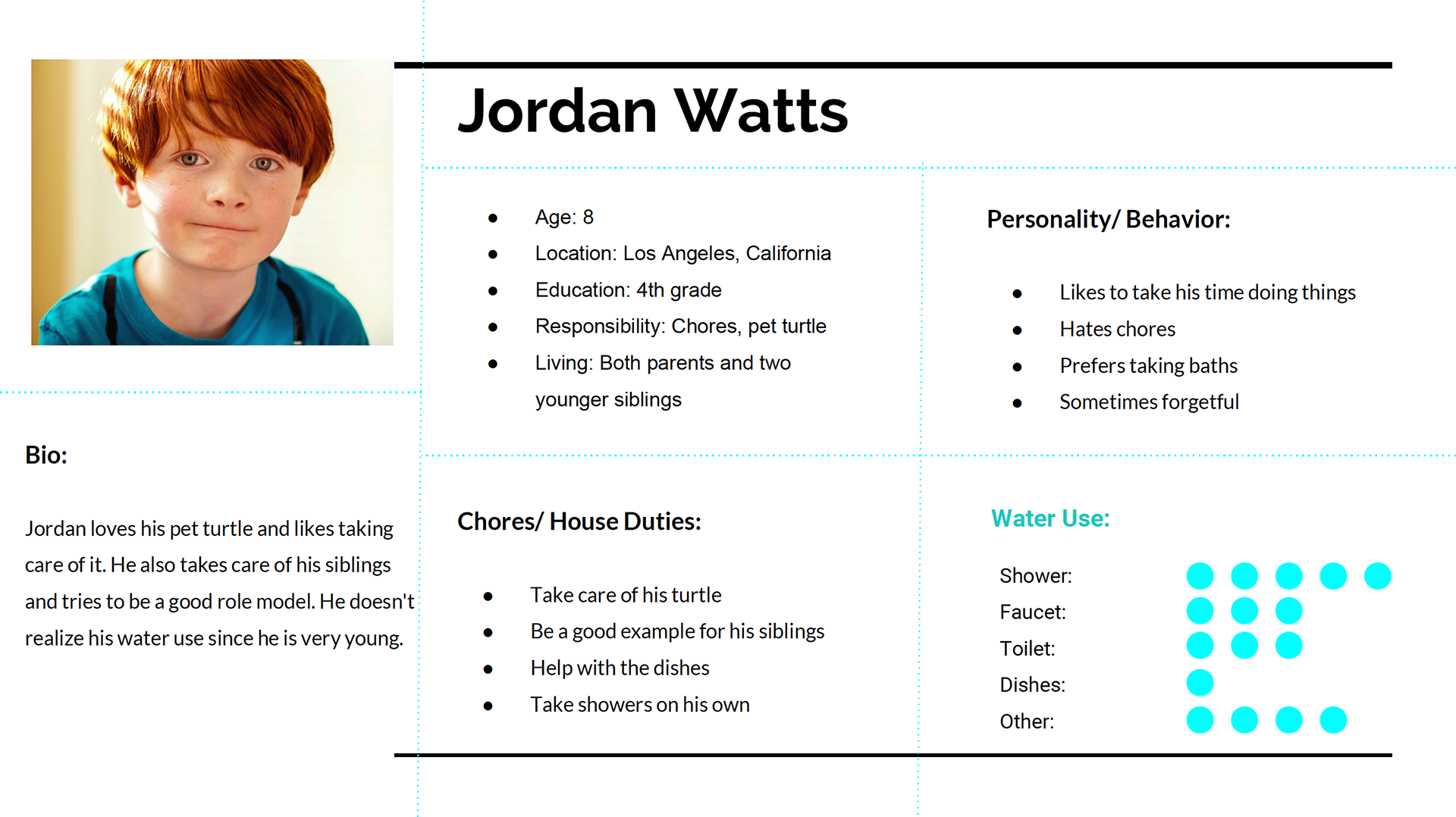 Process
Volunteers were gathered to perform usability testing on the paper-prototype produced for the Chomper Chums re-design, having added the water conservation angle to the app.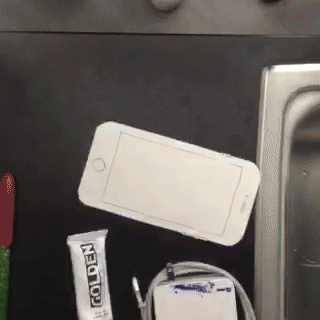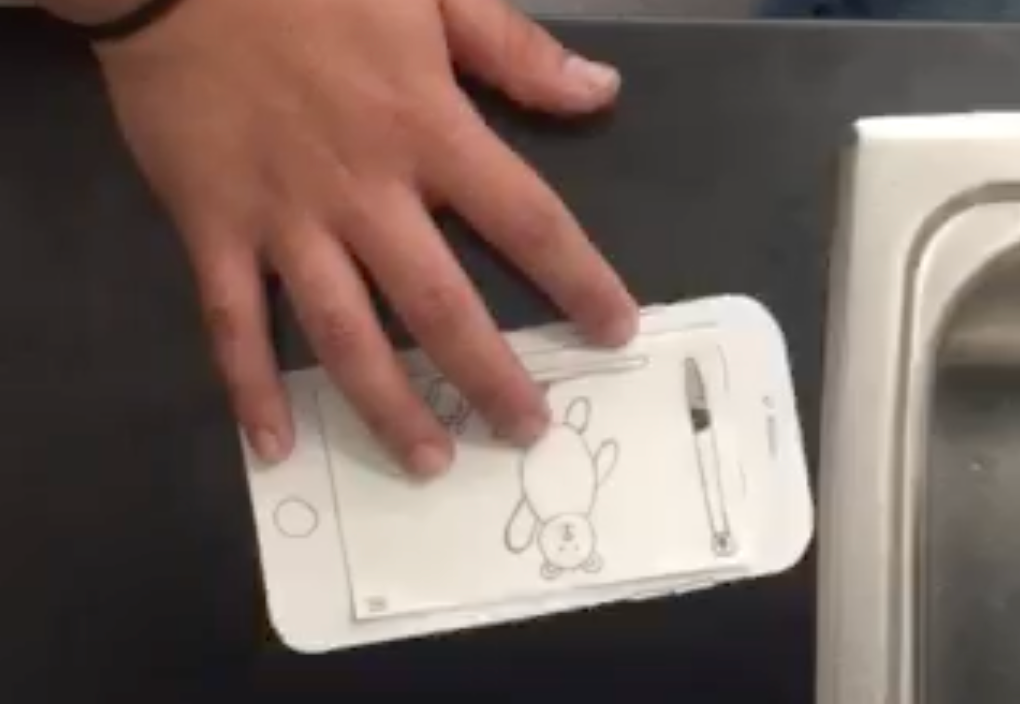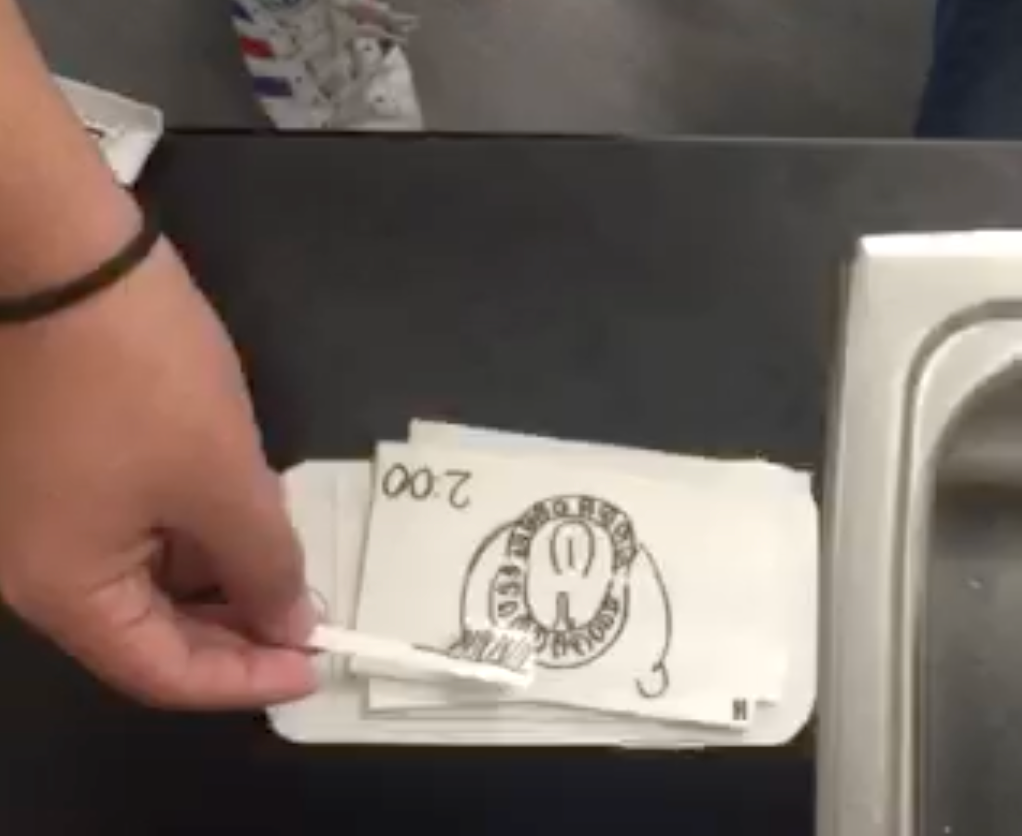 ● Needed a much higher emphasis on oral hygiene than sustainability
● Concerns about kids using phones as selected technology, especially near water
● Suggestions to switch to an iPad prototype
● Adding a tutorial feature
● Needed more character interaction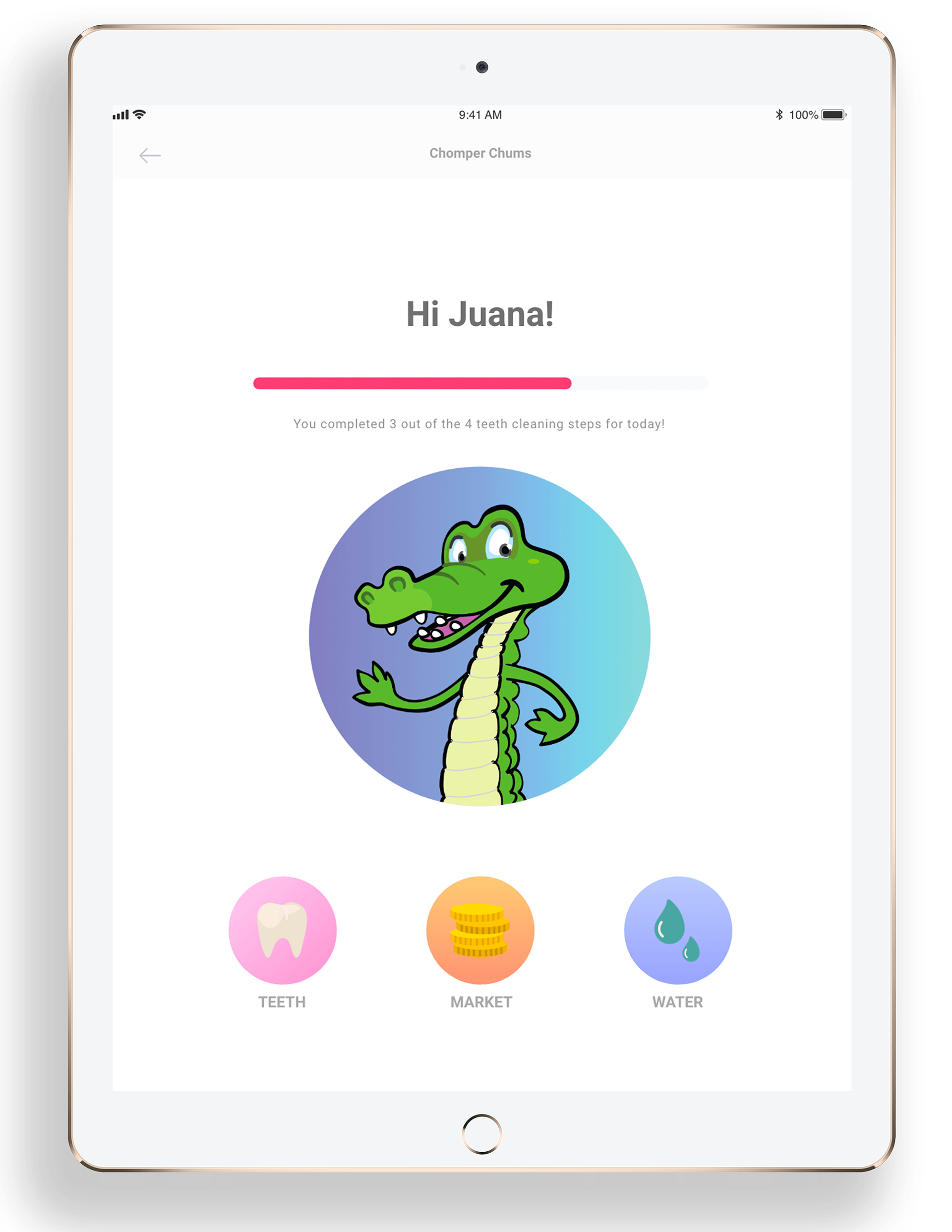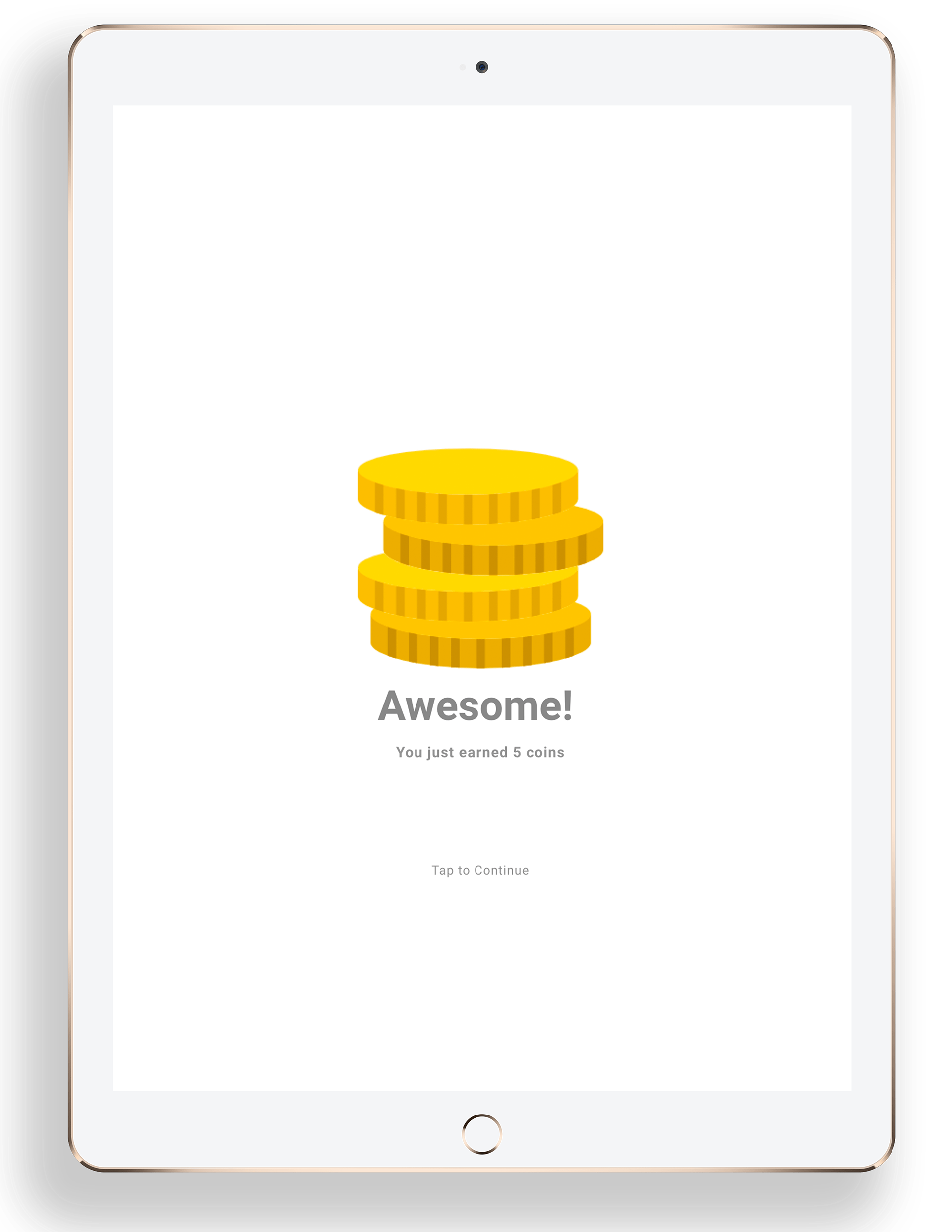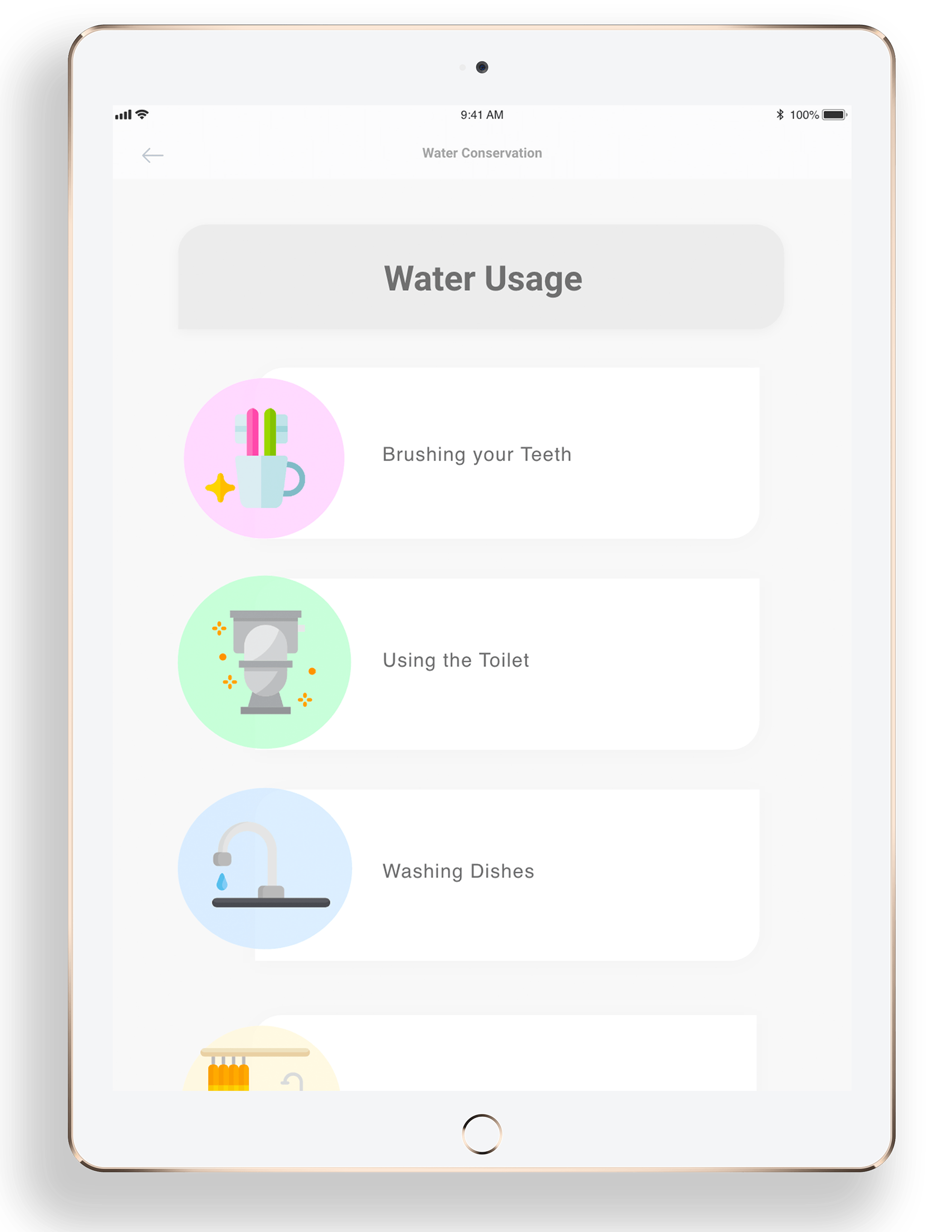 LIive Prototype
Feel free to play around with it below!